1)Product Description:
During production of paints, qualified glass beads will be mixed into then as certain proportion required by standards. certain proportion glass beads will be dropped on the surface of paint, which is mixed wit glass bead, during its application while the paint is still wet. under the effect of gravity of glass beads itself, the glass beads will inlaid into paint by part of their surface. when the car light attaches such kind of road marking lines, the light will be reflected back to the eyes of driver to increase driving safety at night. Glass Microshpere Glass Beads Road Marking can be divided as Road Marking Intermix Glass Beads and drop on beads according to the uge of them, and also can be divided as moisture-proof beads,, adhesive coating beads and dual-coated beads. When light strikes a bead it is refracted and reflected. Refraction is the bending of the light. Refraction is observed when a pencil is dropped into a half filled glass of water; the pencil appears bent.
Reflective beads` ability to bend light is measured by its index of refraction, which is a ratio of the sine of the angle of incidence to that of the refraction. During the production of road marking paint, mix glass bead into paint based on the ratio of 18-25% weight percentage. after application of such kind of paint on road work, the paint still can keep reflectivity after wear and friction of car wheels. the ratio is referring to the standard of communication industry standard of peoples's republic of china standards will be different i countries and areas.
Our renowned clients can avail Potters Glass Beads from our wide range of road making materials. These beads are engineered in accordance with the global quality standards. We conduct series of quality tests in our in-house quality testing unit on all these beads to ensure these are perfectly safe for use on any type of road surfaces.
Including BS 6088 Retro Reflective Glass Beads, Aashto M247 Micro Glass Beads, High Visibility En1423&1424 Glass Beads,
Traffic Paint Drop-on Glass Beads, Road Marking Intermix Glass Beads, KOREA KS standard and Chinese standard.
All standards thermoplastic paint and Reflective Road Marking Paint Glass Beads, can be manufactured as request.
Thermoplastic Paint Preheater is professional equipment for melting hot paint. It has the advantages of large capacity, saves heating time, and greatly improves stirring efficiency. Thermoplastic Road Marking Machine can mark all sorts of lines, such as straight line, dotted line, curve, oriented arrow, and letters.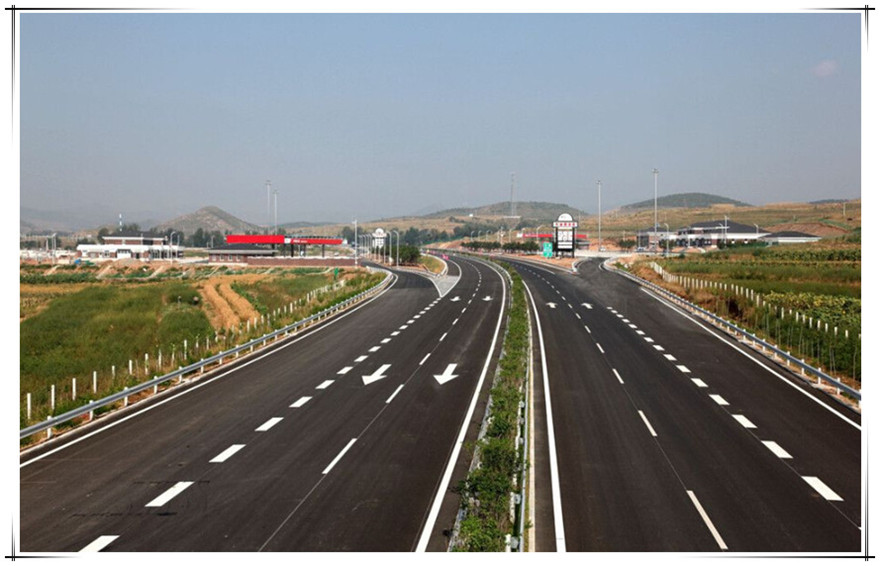 2) Standards:

Including BS 6088 Retro Reflective Glass Beads, Aashto M247 Micro Glass Beads, En1423&1424 Road Marking Glass Bead,
Traffic Paint Drop-on Glass Beads, Road Marking Intermix Glass Beads, KOREA KS standard and Chinese standard.
3.Materials:
The raw materials of Thermoplastic Road Marking Paint Glass, Beads are divided into heavy metal glass, recycled glass and pure glass.
Heavy Metal Glass: The price is the most economical. The reflective effect is very good. However, the heavy metal of the glass will pollute the environment a little.
Recycled Glass: It is very competitive in price, with the characteristics of good reflection and less damage to the environment, which is widely used in the world.
Pure Glass: It does not have no any pollution to the environment even though the price is the most expensive. The reflection is very good.
4)Advantages:
The glass beads made of the soda-lime silica glass has the good chemical stability, certain mechanical intensity and hardness,

free of dark spots and other impurities;

Does not cause dimensional change to the base material;

Soda Lime glass does not release toxins (no free silica), will not contaminate or leave residue on work pieces, environmentally friendlier than chemical treatments;

Leave even, spherical impressions on blasted part surface;

Low breakdown rate, Lower disposal & maintenance costs;

Suitable for pressure, suction, wet and dry blasting equipment.
5) Related :
High Refractive index Glass beads use in Road Marking Paint, Road Board, Road Sigh, Clothes & Bags, Reflective sheeting- It provides excellent night retro-reflectivity.
We mainly produce
Traffic Paint Reflective Glass Micro Beads, Sandblasting Surface Blasting Glass Beads, Abrasive Jetting Grinding Glass Beads, Rainy Night Reflective Glass Beads
for Highway Reflective Paint, They are tiny spheres of glass that used in road marking paint and durable road markings to reflect light back to the driver in dark
ness
or poor weather conditions
-
improving safety and visibility.